Reseller Hosting Plans
Flashhost.co.ke is one of the oldest, well-established Reseller Web Hosting Provider in the market. We offer services from a network of servers in 25 Data Centers Worldwide. Our feature rich reseller web hosting plans offer all the tools needed with true 24/7 Live customer support to you and to your customers.
Standard Features for Every Reseller Plan!
200% Faster than Other SSD's. 900% Faster Than Spin Drives, sure SSD's are fast but but V-NAND 3D SSD's takes things to a Whole new LEVEL! Our Corporate VIP Servers use V-NAND 3D SSD chips which are faster than any other SSD drive servers. We are one of the first in the industry to use 3d V-NAND 3D Drives.
Reseller WHM and cPanel
All our reseller plans comes with Web Hosting Manager with full reseller features. cPanel comes as the end-user control panel which is fully brandable with your company logo and color theme.
Free WHMCS License
MailChanWHMCS is the world's leading all-in-one customer billing & support management solution for web hosting resellers. We offer the Standard $15.95/mo WHMCS license-free with our reseller
Free Website Migration
We can migrate your primary reseller account as well as your client accounts for free. Our support staff perform hundreds reseller of migrations daily and we are pretty good at what we do!
Overselling Enabled
Our resellers get everything they pay for and sometimes even More, that is one of the main reasons that we have enabled overselling option in WHM for all our reseller hosting plans
White Labeled Servers
Our hosting is 100% white labeled. You can run your web hosting business, backed up by us, under your own brand. Our servers, name servers, hostnames, IP's white labeled so your clients will never know about us.
Cloudlinux OS
CloudLinux improves server security, stability and performance by using a Lightweight Virtualized Environment each user in the server unlike on traditional servers where all users are hosted on a single file system.

30 Day Money Back
Try our services at no risk! If you're not completely satisfied with our best reseller hosting plans, you can cancel within 30 days for a complete refund. You get a full request with No questions asked!

Daily Weekly Backups
Experience how you can leverage the power of high-performing server backup solutions. You can access, restore or download snapshots of your entire website at any time.

Free Website Migration
Moving to us couldn't be easier. Order any of our unlimited reseller hosting plans and we'll take care of your website migration for you from 10-50 accounts free depending on your reseller plan.

1H Response Guarantee
We guarantee all technical support requests are replied within 1 hour. Hower statistically tickets are replied within 20-30 minutes and most of our resellers use live chat to resolve technical issues in real time.

24/7 Live Chat Support
We are one of the only reseller hosting providers that offers real 24/7 live technical support to resellers. We are online 24 hours a day ready to fix your reseller hosting technical issues.

99.9% Uptime with SLA
We offers a 99.9% Uptime Guarantee with SLA. That means your web server is guaranteed operational 99.9% of the time in any calendar month or we would your money. Learn More
Netherlands Reseller Hosting
Our Netherlands, Amsterdam Reseller Hosting packages are great for a web hosting business or to host multiple websites. Regardless of you are a great hosting business owner a developer we offer a great lineup of cool reseller hosting features to suit your needs. Our Tremendous 4 Tbit/s Network in the Netherlands offers extremely fast loading speeds in the Netherlands as well as all over Europe. The NL reseller servers are proactively maintained with around-the-clock monitoring, you can rest assured that your hosting clients are in good hands.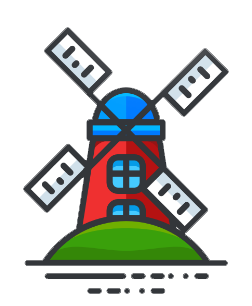 Amsterdam Greenhouse Datacenter with Great Connectivity to Europe
As a leading reseller hosting provider, our main priorities are the data centers we use for our servers. Thus a reputable reseller hosting provider we are using highly secured data centers named Green House Data Centers to host our Europe / Netherlands servers. Our European data centers built in compliance with TIER 3 datacenter classifications. These high-performance data centers are connected with multiple geographically separated fiber optic cables to the main network to avoid any service lag or interruptions. As we have an expert-designed power line grid we ensure main power feeds to the data center are uninterrupted at any given time. Every aspect of the data center has been properly designed to comply with TIER 3 data center standards.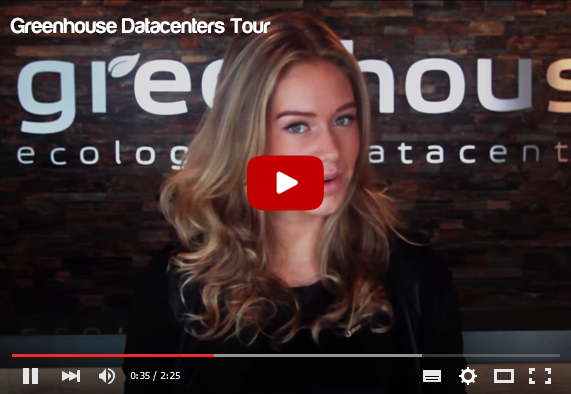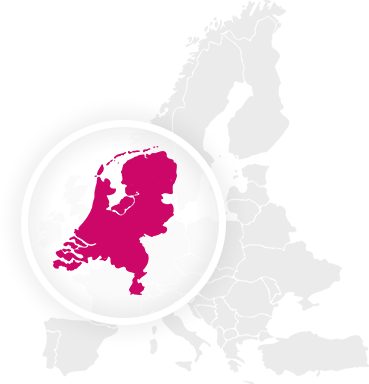 Our Data Center is located in the heart of Europe in Netherlands between all major European primary Internet hubs such as Amsterdam, London, Paris and Frankfurt. It's perfect geographical location has allowed netherlands to build international fiber networks with super low latency hubs located in Europe, with average ping times around 5 milliseconds.