Plan and Pricing
We offer the Best Fully Managed and Unmanaged Linux VPS Hosting Plans in Singapore for a cheaper price. With fast 1Gbps Gigabit connectivity to Singapore as well as nearby countries such as Malaysia, Indonesia, Philippines, Thailand, Cambodia and Vietnam our Virtual private Servers are the fastest in the reagan. Our Managed VPS comes with cPanel, WHM for Free and we offer WHMCS, Softaculous as additional options.
Fastest cPanel VPS Hosting
Need more resources than a Web Hosting account, but aren't quite ready for a Dedicated Server? Our high-performance Managed VPS Hosting is the perfect solution. Experience the power and isolation of a VPS expertly combined with the easy-to-use cPanel control panel. Choose our Turbo Boost VPS with up to 20X faster page loads than competing hosts featuring AMD EPYC servers with NVMe drives!
With 100% worry-free HostGuard management, your VPS features managed software, hardware, network, security, and no headaches! Rely on our 24/7/365 Guru Crew support team. If there's a problem, we'll swoop into action before you're even aware of it. They'll even make sure your VPS is ultra-reliable, backed by our 99.9% Uptime Commitment!
VPS Features
We provide Professional Hosting Migration Service for all cPanel managed VPS servers. Let our team help you to save your time in figuring out how to migrate your website files over to us. We assure you all your web files will be migrated to our side in a safe and smooth process.
Instant Setup
Manage multiple VPS from one account
View bandwidth usage
View disk usage
View memory usage
Serial console access
VNC access
Reboot
View network information
View graphs & statistics
Edit account details
Backup virtual server
Mount ISO images
Shutdown
Boot
Power off
Reinstall
Change hostname
Change root password
Change VNC/console password
Set reverse dns
API access
Full language support
Set main ipaddress
Applications We Support
A mere 1-second page load delay impacts your bounce rate, SEO rankings, your conversion rate and ultimately your bottom line! You won't have to worry about any of this when you choose flashhost and our screaming fast SwiftServer platform! That's because your sites come hosted on our speed optimized servers with your choice of server location, free SSDs, LiteSpeed web server and our up to 20X faster Turbo Server option all leading to better website performance! Our Turbo Servers now feature AMD EPYC Servers with NVMEe drives with:
Fully Managed cPanel VPS Features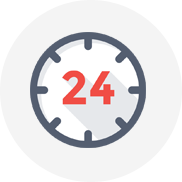 Fully Managed cPanel VPS
Our cPanel VPS are not only managed fully, but feature 24/7 support services alongside software support, firewall installation, prevention of spam and regular security updates. However, non cPanel VPS ae managed on the basic plan.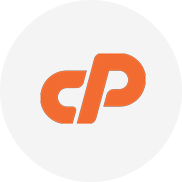 FREE WHMCS/cPanel
WHM/cPanel is available FREE with all VPS cPanel VPS plans. Now manage your web sites easily with cPanel and save your precious time for other important things.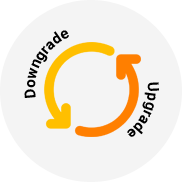 Scalability
Do you need to enhance your RAM or CPU? Are your web sites increasing or is your customer base expanding? If so, we can meet the increased demand by scaling up your VPS through a single button click. All this while ensuring zero website downtime.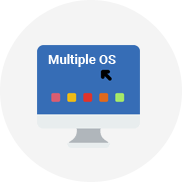 Ready-To-Go OS Templates
Select premade OS templates and deploy it instantly with one click. Additionally you can add on cPanel for CentOS and enjoy easier management of your VPS.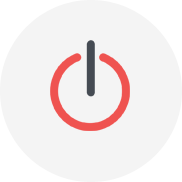 Instant Automated Deployment
No waiting. Just order, pay and our automated deployment system will ensure you have your VPS server up and ready within seconds.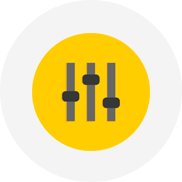 Complete Control
All virtual machines come with full "root" access and a dedicated IP address that lets you install any software you want.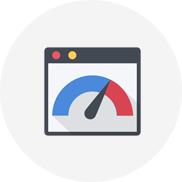 900% Faster Than Everyone Else
Our virtual servers in Singapore that feature SSD Supercharged Caching Tech alongside monster uplink speed of up to 1000Mbps ensures that compared to standard VPS providers, ours are 8 times faster.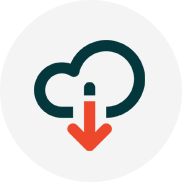 100% Cloud Ready
Since we value you as a cloud partner, we can enhance your VPS security by enabling CloudFlare. At the same time, we will make your site easily accessible to visitors by distributing the content globally, thus improving your website's speed.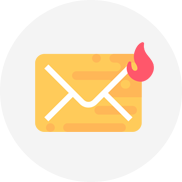 Spam Free E-Mail, FTP & MYSQL
Embedded in our VPSs are unlimited FTP and MySQL databases, powerful email service free of spams, etc., all while guaranteeing no limitations on server resources, a feature common in shared hosting.
Fast Connection to Asia pacific region!
Our Singapore VPS servers are hosted in the state of the art located near the Singapore Science Park Technologies hub in Singapore. With diverse fiber connectivity most countries in asia pacific we offer fastest response times to Singapore, Malaysia, Australia, India, China, Philippines, Thailand, Hong Kong, Indonesia, India, Vietnam, Japan and other Asia Pacific countries.
Take Full Control With
The

#1 Control Panel:

WHM
Lorem ipsum dolor sit amet, consectetuer adipiscing elit. Aenean commodo
ligula eget dolor. Aenean massa um sociis natoque penatibus et magnis