USA VPS Hosting
Cheap American USA VPS Servers 1Gbps Uplink & SSD
Our Extremely Fast USA VPS are Hosted in PhoenixNAP data center in Arizona, West Coast in US. USA VPS hosting offers the best possible connectivity to the greatest number of ISPs and world traffic destinations. We offer Private, redundant 10Gbit uplinks shared with each USA VPS through virtual 1Gbps Premium worldwide IP connectivity via Level3, Cogent, XO, and other Tier 1 ISPs.
Web Hosting Plan Perfect For You!
VPS S SSD
KSH2999 /per Month
Four cores - CPU
8 GB (guaranteed) - RAM
200 GB 100% SSD - Disk Space
KVM - virtualization
Unlimited - Bandwidth
Full Root - Access
DDOS Protection
200 Mbit/s Port
Free cPanel License(50 cpanel accounts)
1 IPv4 Address
/64 Network IPv6 Address
3 to 6 Hours Set Up Time.
VPS M SSD
KSH3999 /per Month
Six cores - CPU
16 GB (guaranteed) - RAM
400 GB 100% SSD - Disk Space
Unlimited - Bandwidth
Full Root - Access
DDOS Protection
400 Mbit/s Port
Free cPanel License(100 cpanel accounts)
1 IPv4 Address
/64 Network IPv6 Address
3 to 6 Hours Set Up Time
VPS L SSD
KSH5999 /per Month
Eight cores - CPU
30 GB (guaranteed) - RAM
800 GB 100% SSD - Disk Space
Unlimited - Bandwidth
Full Root - Access
DDOS Protection
600 Mbit/s Port
Free cPanel License(200 Cpanel accounts)
1 IPv4 Address
/64 Network IPv6 Address
3 to 6 Hours Set Up Time
VPS XL SSD
KSH6999 /per Month
Ten cores - CPU
60 GB (guaranteed) - RAM
1600 GB 100% SSD - Disk Space
Unlimited - Bandwidth
Full Root - Access
DDOS Protection
1000 Mbit/s Port
Free cPanel License(unlimited cpanel accounts)
1 IPv4 Address
/64 Network IPv6 Address
3 to 6 Hours Set Up Time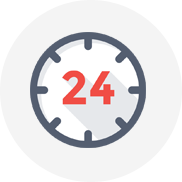 Fully Managed cPanel VPS
Our cPanel VPS are not only managed fully, but feature 24/7 support services alongside software support, firewall installation, prevention of spam and regular security updates. However, non cPanel VPS ae managed on the basic plan.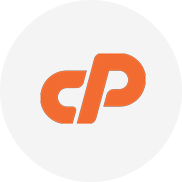 FREE WHMCS/cPanel
WHM/cPanel is available FREE with all VPS cPanel VPS plans. Now manage your web sites easily with cPanel and save your precious time for other important things.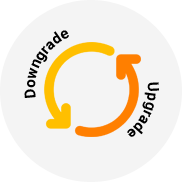 Scalability
Do you need to enhance your RAM or CPU? Are your web sites increasing or is your customer base expanding? If so, we can meet the increased demand by scaling up your VPS through a single button clic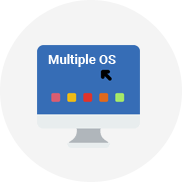 Ready-To-Go OS Templates
Select premade OS templates and deploy it instantly with one click. Additionally you can add on cPanel for CentOS and enjoy easier management of your VPS.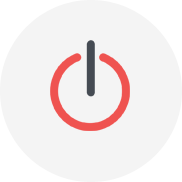 Instant Automated Deployment
No waiting. Just order, pay and our automated deployment system will ensure you have your VPS server up and ready within seconds.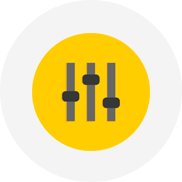 Complete Control
All virtual machines come with full "root" access and a dedicated IP address that lets you install any software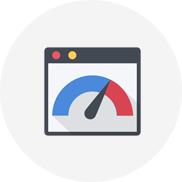 900% Faster Than Everyone Else
Our virtual servers in Singapore that feature SSD Supercharged Caching Tech alongside monster uplink speed of up to 1000Mbps ensures that compared to standard VPS providers, ours are 8 times faster.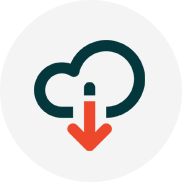 100% Cloud Ready
Since we value you as a cloud partner, we can enhance your VPS security by enabling CloudFlare. At the same time, we will make your site easily accessible to visitors by distributing the content globally, thus improving your website's speed.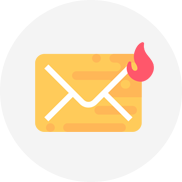 Spam Free E-Mail, FTP & MYSQL
Embedded in our VPSs are unlimited FTP and MySQL databases, powerful email service free of spams, etc., all while guaranteeing no limitations on server resources, a feature common in shared hosting.
Managed or Unmanaged VPS Hosting
It's easy to see that virtual private servers (VPS) are the future of hosting. Not only is VPS hosting immensely popular, but it's also one of the most powerful platforms upon which to host complicated websites and apps that would easily exceed the demands of typical shared hosting. That's because as clients are piled up on shared computers, each starts to fight one another for the scarce resources available.
But VPS hosting flips the script. Instead of sharing resources with other sites and clients, you'll get your own dedicated resources under a virtual private server. And if you have a competent team and you don't need the assistance of managed hosting, you can get all the power of a VPS while also retaining control over all aspects of your VPS. It's known as unmanaged VPS hosting, and it's one of the best ways to save money on support that you don't need.
However, if you'd rather focus less on the technical aspects and more on the bigger picture, we also offer managed VPS hosting to meet your every need.
What are the Advantages of Unmanaged VPS Hosting?
If you'd rather set up your hosting environment to your exact specifications and you want to take full control of the bandwidth, storage space and resource allocation available to you, an unmanaged VPS is ideal. Not only can the server be customized to your exact need, but it's also a cheap way to do VPS hosting since you don't have to pay for the management layer on top.
With unmanaged VPS hosting, you'll get the ability to install whatever software packages you want and to manage your server as you see fit. That's much better than dealing with limitations and ending up more frustrated because of it.
But if you're worried about downtime and other issues, we won't leave you high and dry if there's a problem. As the host, we'll still be responsible for our network and the hardware you depend on, ensuring that whatever you demand from your VPS is always available and ready for you to tap into.
what our customers say
- Nicole Ray
I have researched a lot of rese1ler hosting companies and this one is the best by far. They really care about the customers and questions are always answered very fast.
- Mark Jones Computer Services
We rely heavily on flashhost for our three business websites. Whenever there are issues, their response time is very quick. We've been very pleased with the tech support calls we've made in the past, and look forward to their continued support
- Kat Sullivan
Really loving my service with flashhost. The service is great. No outages like the former company I was with. Very straightforward account management. But the best part of flashhost, is the impeccable customer service. They know what they're doing. They offer a killer product. And are a FORCE in this market. Highly recommend them.
FAQ - Your questions? We got answers!
WHAT IS VPS HOSTING?
VPS is an abbreviation for "virtual private server". A VPS works by dividing a physical server into separate virtual machines. Each of these virtual machines, or virtual private servers, operate completely independently from one another. In other words, each VPS has its own operating system as well as allocation of resources like RAM, CPU and disk space. This provides you with an environment that closely mimics that of a Dedicated Server, without the costs associated with it.
WHAT IS INCLUDED WITH AN UNMANAGED VPS PLAN?
Custom Operating Systems – Another way you can customize your VPS to your specific needs is with your choice of Linux operating systems. Select from the best versions of Ubuntu, CentOS or Debian. If you're in the middle of a project and want change to a different version or a different OS entirely, you can change and re-load your operating system on demand whenever you want!
Custom Software – Not only is your VPS custom, it's also extremely flexible. That's because you get full root access offering you administrative level control. You will have the flexibility needed to install and run software not supported in a managed hosting environment. We even give you full boot, shutdown and reboot control!
Custom VPS Management – While our virtual private server plans are designed to be managed with command line, you have the option to add cPanel for your VPS management! cPanel is an extremely easy to use control panel. Use it to manage everything including your files, databases, email and sites. When you add cPanel, you also have the option to add Softaculous! Use Softaculous to install today's most popular software with just a single click. Setup WordPress, Drupal, Joomla, Magento, PrestaShop and more! You'll also get automatically notified when a new version of your software is released. Easily log into your cPanel control panel, click the Softaculous icon and update your software with a single click!
Custom Data Center Location – If there weren't enough customization options already, we also offer worldwide data center location options! Choose a datacenter that is closer to you or your visitors for reduced latency and ultimate performance!
Would you prefer a fully managed hosting solution? Take a moment to review our Managed VPS Hosting offering. These plans include both the user-friendly cPanel control panel in addition to our HostGuard Management.
SHOULD I CHOOSE MANAGED OR UNMANAGED VPS HOSTING?
If you are looking for an easy upgrade from your Shared Hosting account and want to continue using an intuitive control panel like cPanel, we recommend that you select a Managed VPS account. Our expert support team can even seamlessly migrate your existing website into a Managed VPS for free!
If, on the other hand, you are an experienced developer who is comfortable working with command line and want root access so you can fully customize your server, an Unmanaged VPS would be a better option for you.
WHAT MAKES FLASHHOST'S UNMANAGED VPS SO FAST?
Your VPS is hosted on our SwiftServer platform, a product of over 10 years of fine tuning. Just a few of the features contributing to our SwiftServer's performance include solid state drives, the fact that we properly load our servers and our quadruple network.
We also offer our Turbo Boost VPS option if you're looking for ultimate performance. Pages hosted on our Turbo Boost VPS plans load up to 20X faster compared to competing VPS hosts. Our Turbo Boost VPS plans feature:
Support for HTTP/2, SPDY and Edge Side Includes (ESI)
Increased stability
Ability to handle connections more efficiently and faster
CAN I EASILY SCALE MY UNMANAGED VPS PLAN?
You may also think that since you've customized your VPS, that you're stuck with the resources that you originally selected when you created your account. That's not true either. If you need additional resources after signing up for your account, that's just a sign that your site is growing. It's a sign of success. You shouldn't be penalized because for this success. That's why our VPS plans are completely scalable. Just contact our support team when you need more resources and we'll be happy to help.
Are you concerned that you'll outgrow your virtual private server account? Don't be! Your site has additional room to grow at flashhost Hosting because we can seamlessly upgrade you to one of our Dedicated Servers when a VPS no longer fits your needs.